What is the MPVI2+?
Connect > It is an OBDII interface tool that connects VCM Suite to your vehicle's various control modules. Read > Diagnose and clear trouble codes, monitor vehicle performance or read from your various vehicle control modules. Edit > Optimize vehicle performance, fuel economy, and more. Write > License and tune any vehicle currently supported by HP Tuners. Drive >>>>>
Note: The MPVI2+ does not include any pre-loaded tunes or calibrations.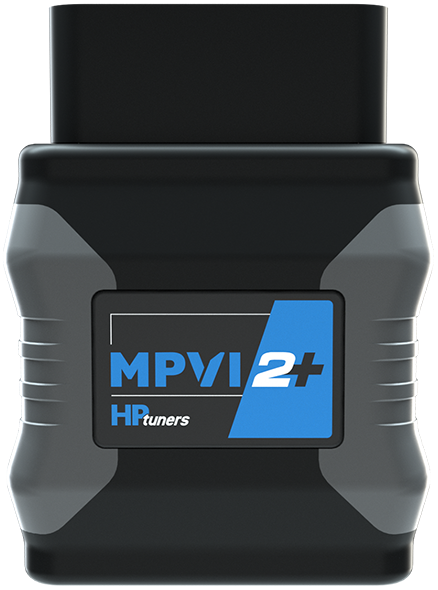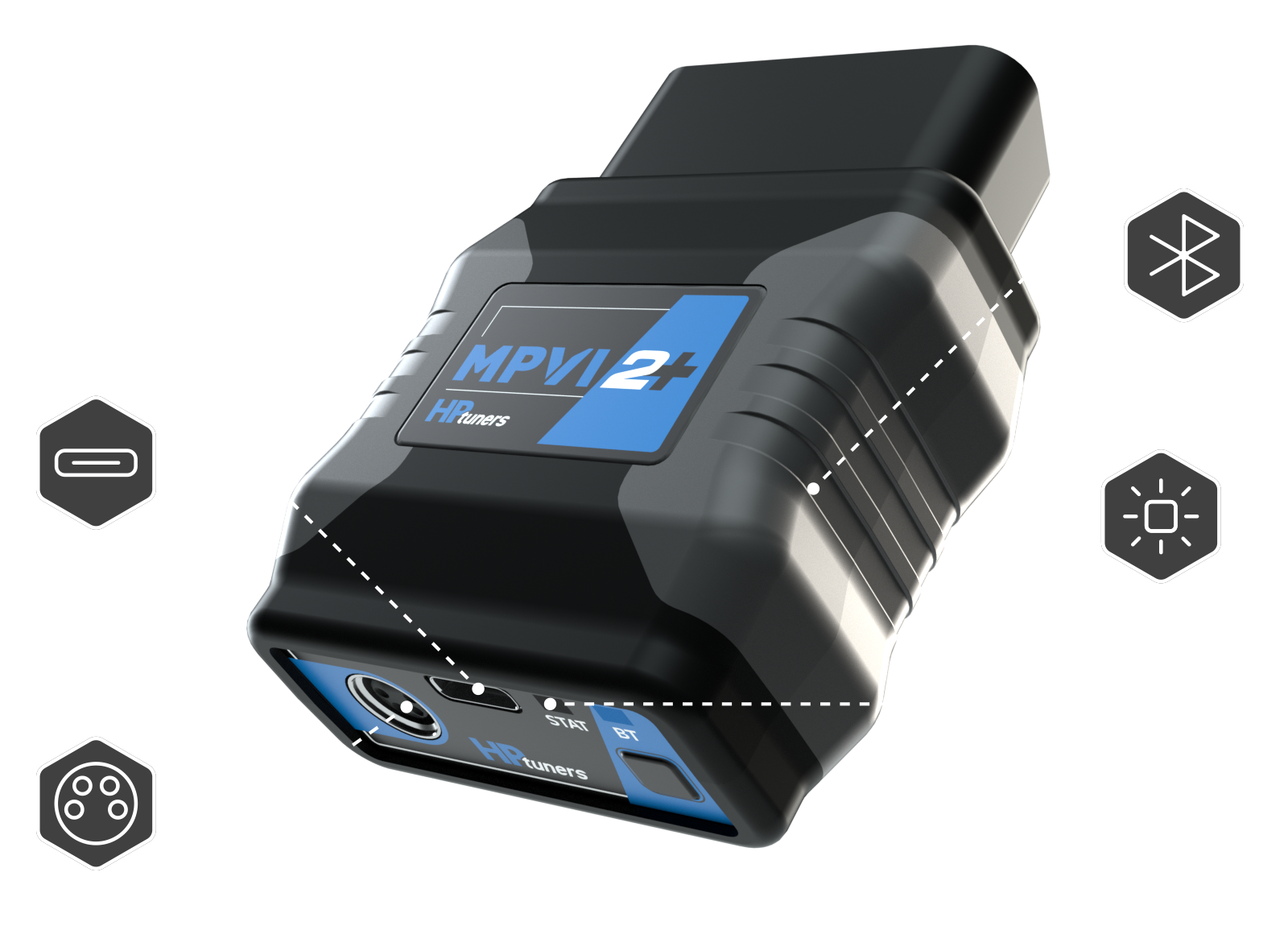 NEW FEATURES.
BLUETOOTH LOW ENERGY 5.0
iOS capability with TDN App
M8 CONNECTOR (4-pin)
Motorsports grade, screw-on
12x FASTER USB-C
Improved connection speed
(4 MB/s vs 330 KB/s)
RGB LED
Bluetooth Pairing & Device Status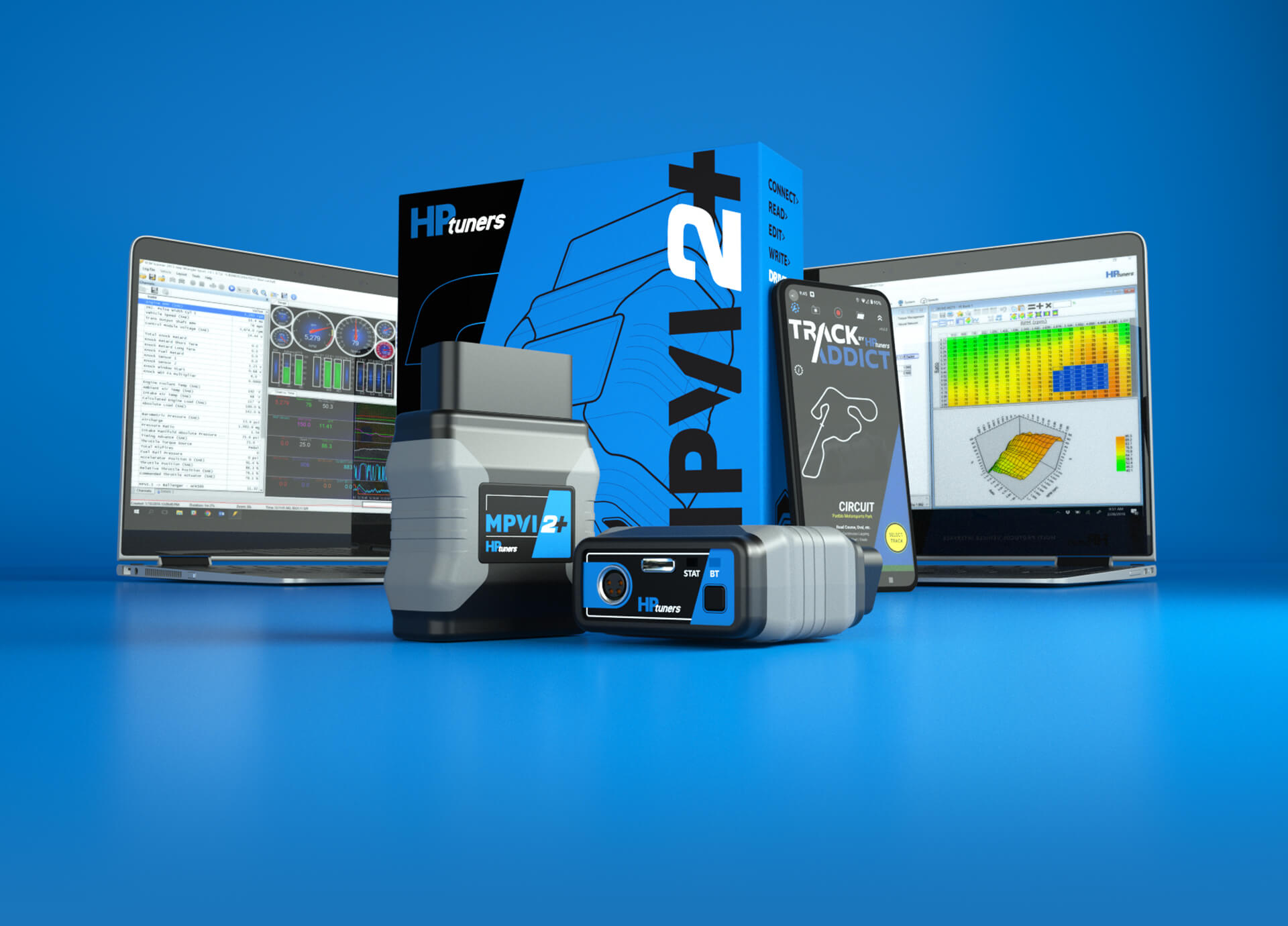 HARDWARE & SOFTWARE
Combine the MPVI2+ With VCM Suite for the most comprehensive scanning, logging and calibration tools on the market. Whether you are building a dedicated track car, a next level streetcar, or just want more fuel efficiency or better towing for your daily driver, HP Tuners has the tools to get the most out of your vehicle.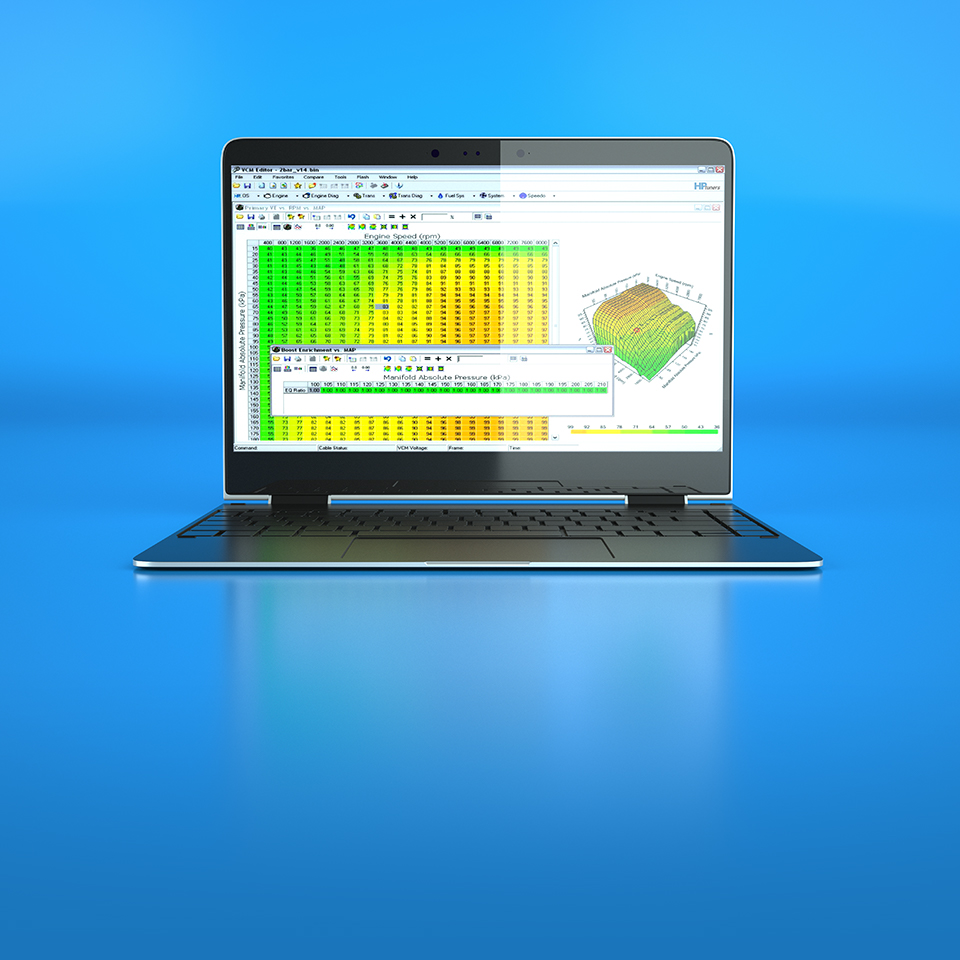 Adjust a multitude of parameters such as spark, fuel, RPM limits, fan temps and speeds, transmission shift points and pressures, exhaust valve control, speedometer settings and many more. Then, write these changes back to the vehicle's various control modules
LEARN

 

ABOUT VCM EDITOR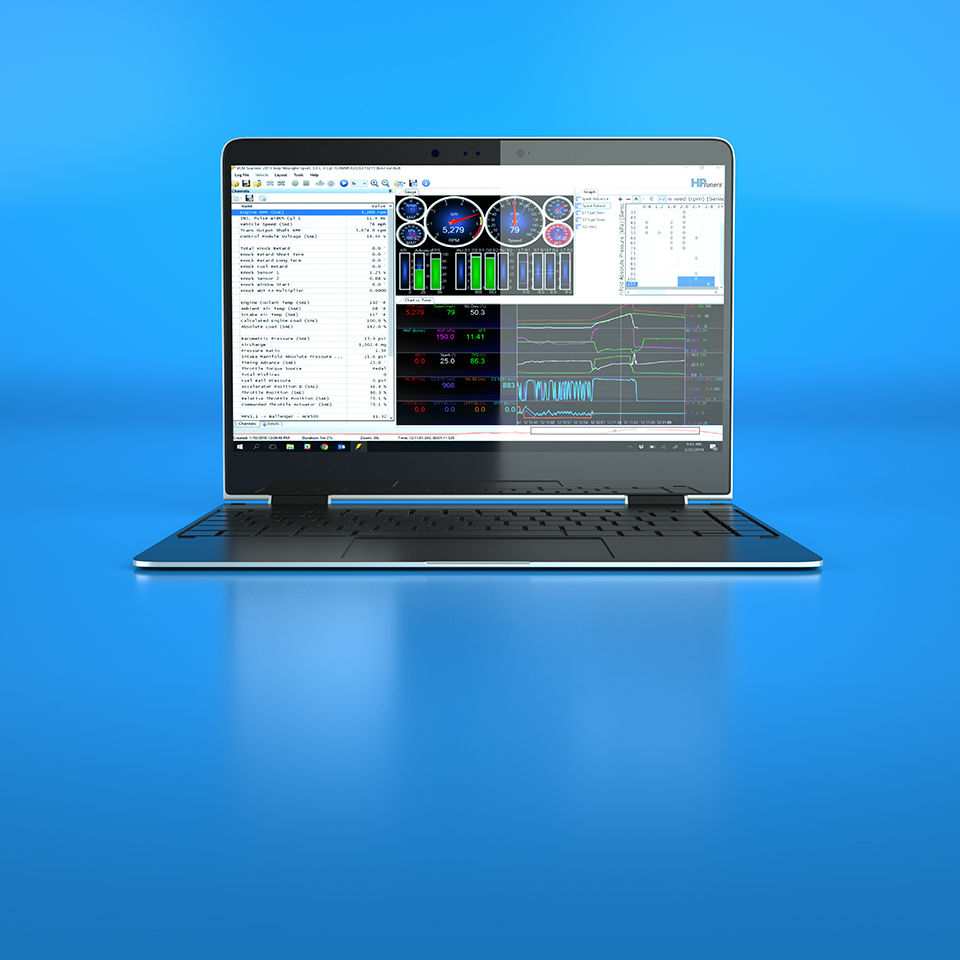 The most feature rich scan tool on the market. View, chart, and log diagnostic data in real time through the vehicle's OBDII port. View vehicle Diagnostic Trouble Codes (DTC's), configure fans, closed loop, gear select, timing, air fuel ratio and more in real time
LEARN

 

ABOUT VCM SCANNER
WELCOME TO PRO.
The next advanced step for your MPVI2+. Together with Pro Feature Set, the Pro Link+ allows you to import up to two analog signals and one CAN signal at a time. Seamlessly integrate your Wideband O2, boost pressure sensor, and more, enhancing your calibration and logging experience. Standalone Data Logging is also new to Pro Feature Set, making it easier than ever to collect data while driving.