HP Tuners exclusively presents our L5P Modified ECM Purchase & ECM Exchange Service, giving you the power to tune your 2017+ Chevrolet Silverado / GMC Sierra 2500/3500 6.6L Duramax. You now also have the option to either purchase an HP Tuners Modified ECM or send us your original ECM and we will exchange it for a HP Tuners modified one. Both options give you full access to calibrate, log and scan via the OBD2 port with your MPVI2 and VCM Suite 4.3+!
L5P Modified ECM Purchase
This option allows you to purchase an already Modified ECM from us, and you keep your original ECM. Remember, do NOT send us your ECM.
Modified ECM Purchase: $1499.99
ECM (E41) License: 8 Universal Credits
L5P Other Controllers
In addition to our L5P E41 ECM support, you can also license the following
TCM (T87A) License: 4 Universal Credits +

 

Unlock
Note: No unlock is required for CCM or FICM controllers.
L5P Exchange Service
Select this option to send us your original ECM and we will Exchange it for an already modified ECM. Remember, you MUST send us your ECM first!
ECM Exchange Service: $649.99

(send in a core, receive a modified core back)

ECM (E41) License: 8 Universal Credits
– Once you have placed your order and provided your VIN, you must send us your original ECM first.
– Your ECM must be in functional, original, unopened and unmodified condition.
– You will not receive this same ECM back as this is an exchange service only. The ECM you receive has been modified to enable tuning.
HP Tuners reserves the right to refuse exchange of any ECM sent to us as part of this service.
Notes Before You Order
– Your modified or exchanged L5P ECM can only be tuned via the OBD2 port with HP Tuners VCM Suite 4.3+ and an MPVI2.
– To tune your L5P ECM you require 8 Universal Credits, an MPVI2 with the latest firmware, the latest version of VCM Suite and an internet connection.
– No other tuning or calibration tools can be used with the ECM (including dealer reflash tools).
– VCM Scanner, dealer diagnostic and other diagnostic tools will continue to function normally.
– VCM Suite 4.3+ can be used to return to stock calibration and/or update to the latest stock calibration.
– Vehicle Anti-Theft System relearn by a dealer tool is required once the ECM is returned to the vehicle.
– Please also allow at least 3 business days for this exchange service not including shipping times.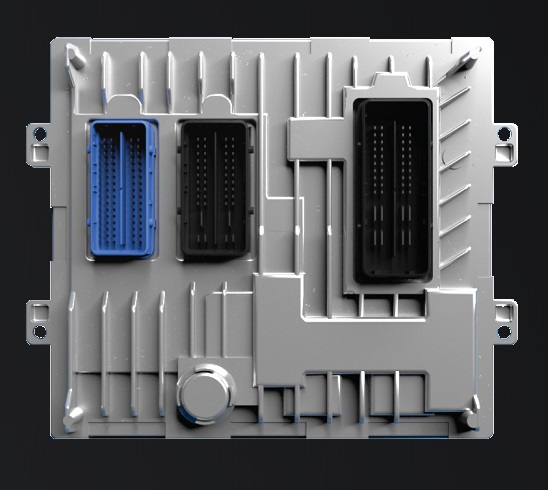 Shipping
The address to ship the ECM to for exchange is:
HP Tuners, LLC
ATT: L5P ECM Exchange
700 Eastwood Ln
Buffalo Grove, IL 60089
Exchange Requirements
When you send in the ECM, you MUST include the following:
Provide your VIN in the cell above
Perform the

 

Replace ECM Function

 

in VCM Scanner for the stock ECM
Customer Name
Customer Address
Customer Contact Information (E-mail and Phone)
L5P ECM Exchange Service Order #
If you are also providing your TCM (T87a) for unlock, please also provide your order number
Whether the ECM is the original from the vehicle or a new spare ECM
Vehicle Information (Year/Make/Model)
Preferred UPS shipping method
If the information above is not provided with the ECM, it may delay the ECM exchange process while the missing information is acquired. Please ensure your follow both the above instructions when placing your order and review the installation instructions here.
The default shipping added with the exchange service is UPS ground, however expedited shipping is available via the checkout process.
L5P Modified ECM Purchase – HP Tuners YouTube

L5P ECM Exchange – HP Tuners YouTube

NOTE: Note this ECM exchange service is completed at the owners risk, HP Tuners will not be responsible for the vehicle, its power-train or electronics, nor how the ECM is used, calibrated and its functionality. Should you experience any issues with your ECM, please contact support@hptuners.com for assistance and how to proceed.
A reminder that your ECM will not be returned to you, this service is an "exchange" and you will receive another modified ECM in its place. There is no outright purchase option available at this time.
We exchange and modify ECMs as fast as we can, however due to recent high demand this product is experiencing a 3-4 week lead time per ECM that you send in for the exchange process to be completed.
NOTE: Any additional hardware ordered with this product will be shipped along with your exchange ECM or modified TCM. To avoid any delays should you require other hardware soon, please order that hardware separately